the reasons parents choose us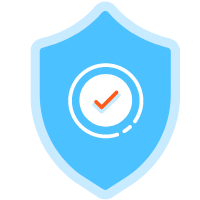 100% FREE LIFETIME Warranty
Frames damaged? Keep your money! We're known for doing things a little bit differently. Whether you need a prescription or non-prescription, your frames will always be protected with a 100% FREE LIFETIME Guarantee.
FREE Replacements & Exchanges
Take the burden off of you and let us ensure you get the right pair, with the right fit. Don't sweat wrong sizes. We'll get you the right pair, at no extra cost.
On A Mission
We're a mission-oriented company that realizes technology in the classroom is not going anywhere. As the amount of screen time goes up (rapidly), we want to be on the front lines ahead of the curve in classrooms around the world to make sure each kiddo has what they need in this new digital world.
American Company Providing World Class Products & Service
We've partnered with several eye care providers across the USA to vet the quality of product and service we provide and implement up-to-date product lines based on input from industry professionals.
customer feedback